Contact us 24 hours a day,
Star your sweet life right now





Memory foam molds to the body in response to heat and pressure, evenly distributing body weight. It then returns to its original shape once you remove the pressure.
Relief & Not affect:
Since memory foam conforms to the curves of your body, it does allow for pressure point relief, which is especially helpful for those who sleep on their side.
About Orthopaedic Pocket Sprung Mattress:
Orthopedic mattress has the function of body orthosis. It is designed according to ergonomic principles which distributes the pressure of the human body according to the various parts of the human spine, fully conforms to the curve and movement of the human body, automatically adjusts the bad sleeping position, relaxes the spine and restores the cervical vertebrae.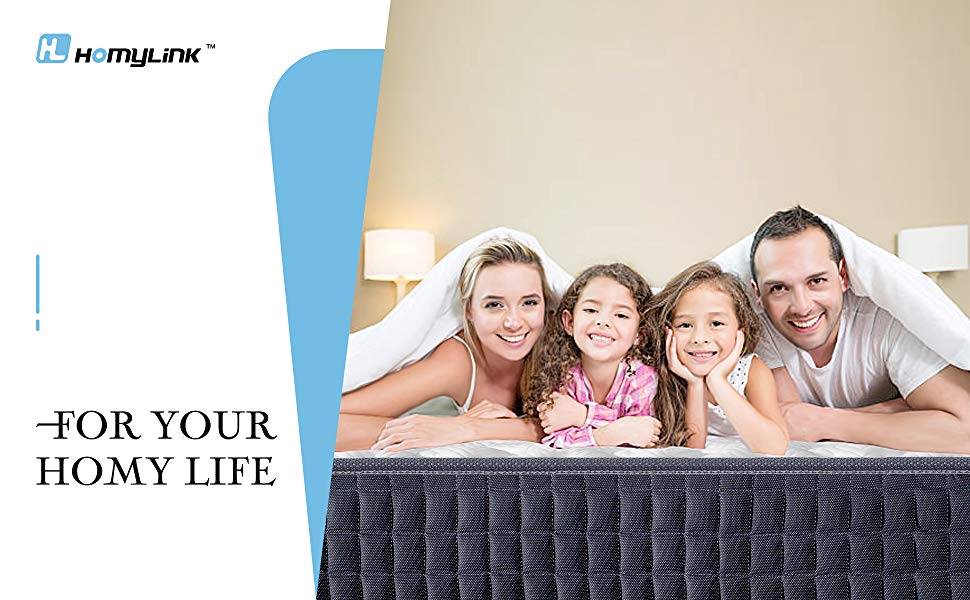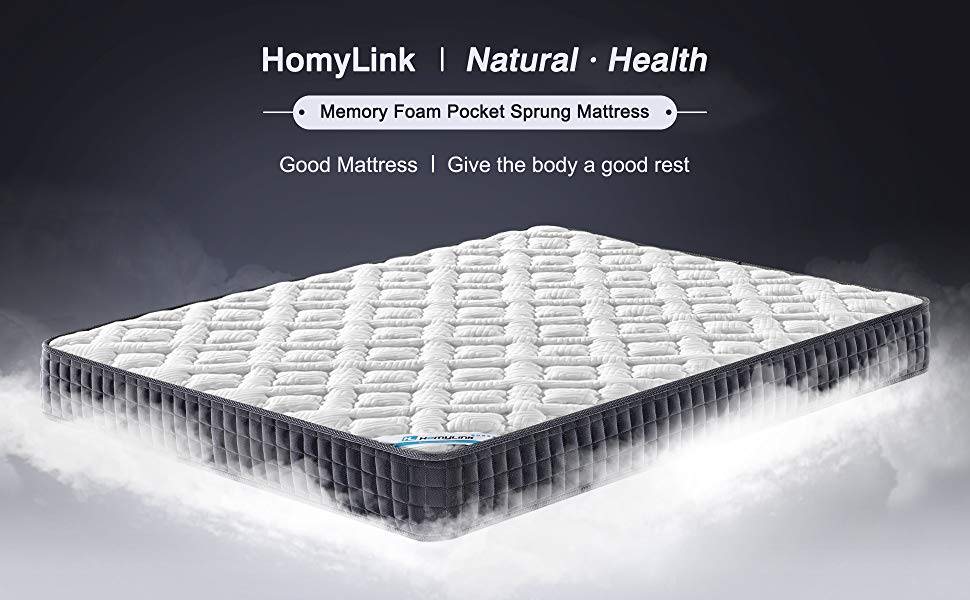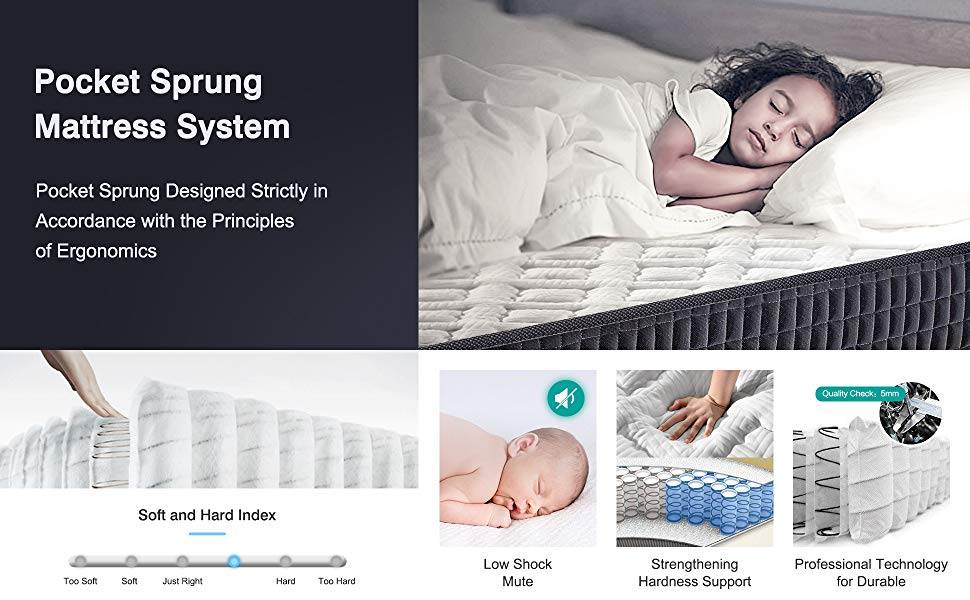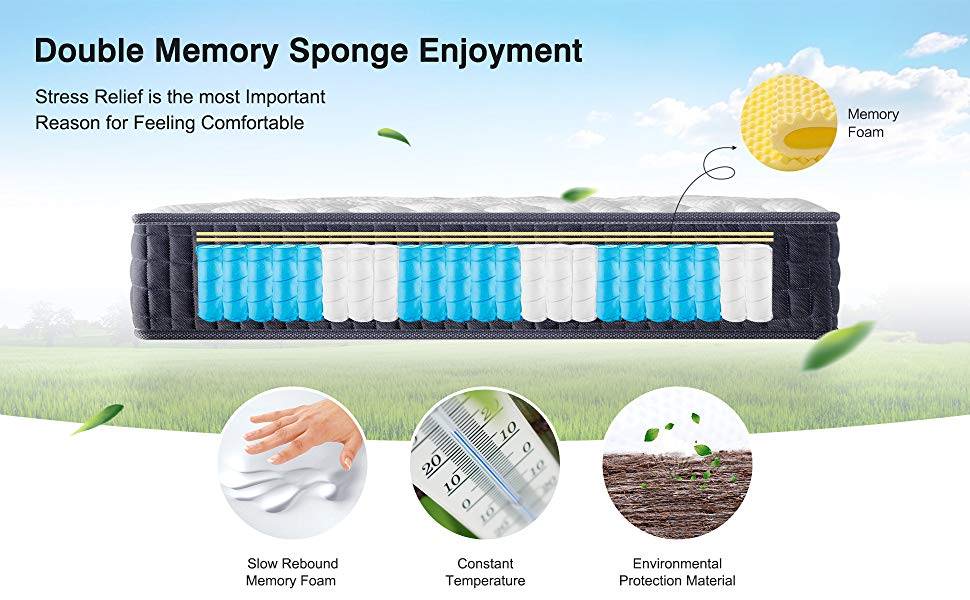 Homylink is always committed to giving you a good night's sleep. We do not want the damaged mattress to affect your sleep quality.
However, if this happened, we will be more than happy to help talk you through the next steps to get your a great night's sleep back.

Any claims under the 100 days guarantee must be made within 100 days from the date of delivery.

100-Day Warranty At Homylink. We stand behind our products and provide a 100-day warranty on our mattresses.

In each case, the warranty begins on the date of purchase ("Warranty"). Please retain a copy of "Return Registration Card" as proof of purchase.

*Please contact us as soon as possible after completing the form, and attach evidence of the defect as well, whether it is via Amazon or Email.

* You may be required to provide us with proof of purchase and evidence of the defect. You may also be required to return the defective Product to us (but, provided the defect is indeed covered by the warranty, we will reimburse any returns costs you incur).

Great night sleep
The mattress is great! It is quite firm but is extremely comfortable. Great night sleep with no aches or pains! Great value for money.
Awful broken springs and faulty.. still waiting for a return!!
Pity I cannot give 0 stars as this Mattress is truly awful and uncomfortable, and unfit for purpose clearly has an inherent fault and under distance selling regulations am required a refund.. Clunking noise can be heard from springs everytime roll over which then reverberate throughout mattress. top 3rd of mattress has a row of sunken / broken springs that constantly clunk and click which do not support or provide comfort.
Tried to contact for return under the 100 day sleep trial which was then reduced to a 90 trial contacted within days of receiving faulty mattress and met with request for video of fault.. Cannot video inside of the mattress as it is a sealed item .. sent the required and requested photos by customer services rep (fanny) of mattress label and sides and it has now been days without a reply. Worst decision to purchase this mattress now passing it on to credit card team to resolve as you clearly refuse to use any reasonable communication and refund for faulty items..
BLACKTREE Pocket Sprung Double Memory Foam Mattress
Luxurious
This is the best mattress I've ever owned or used and wasn't very expensive either. It's quite deep/tall and very well made and feels sturdy and strong. The memory foam on top has a lovely cushioned feel.
Let's start your sweet dream!