upc:
HN-1-90 :788601133357
HN-1-120:788601133418
HN-1-135:788601133364
HN-1-150:788601133425
Pocket Sprung Mattress:
If you're the kind of sleeper who likes that extra bounce then a pocket sprung mattress is perfect for you.
Pocket spring mattresses are constructed using individual pocket springs which respond and contour to your body shape, offering maximum support and comfort.
High quality pocket spring, which considered to be the best coil support system working to evenly distribute your weight while aligning all parts of your body, can effectively absorb the noise and vibration caused by tossing and turning when sleeping.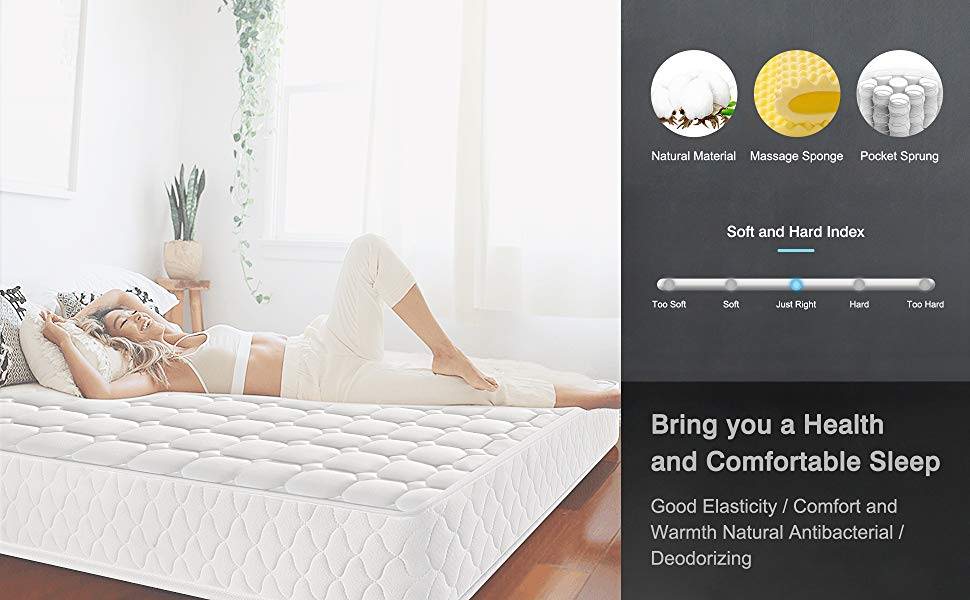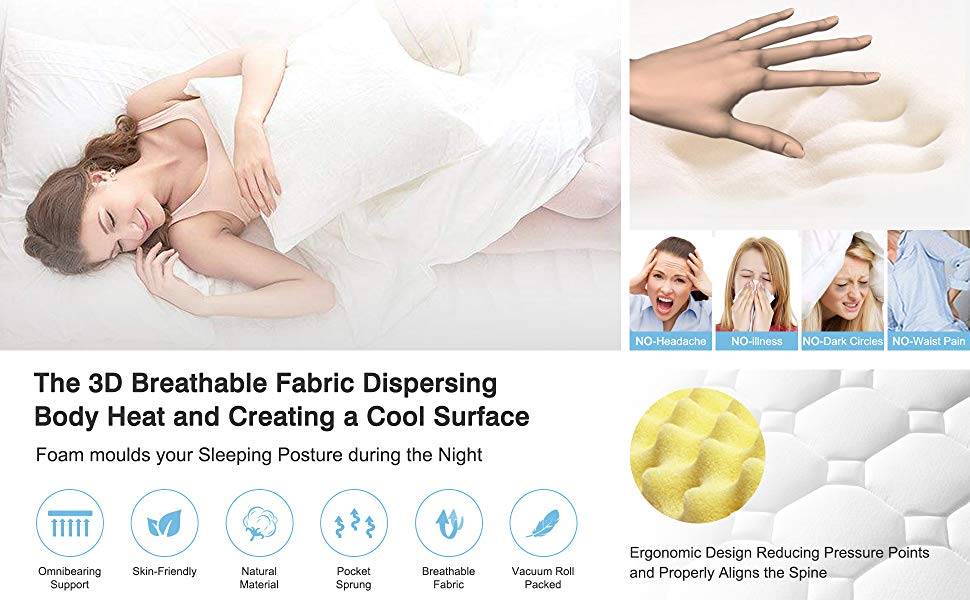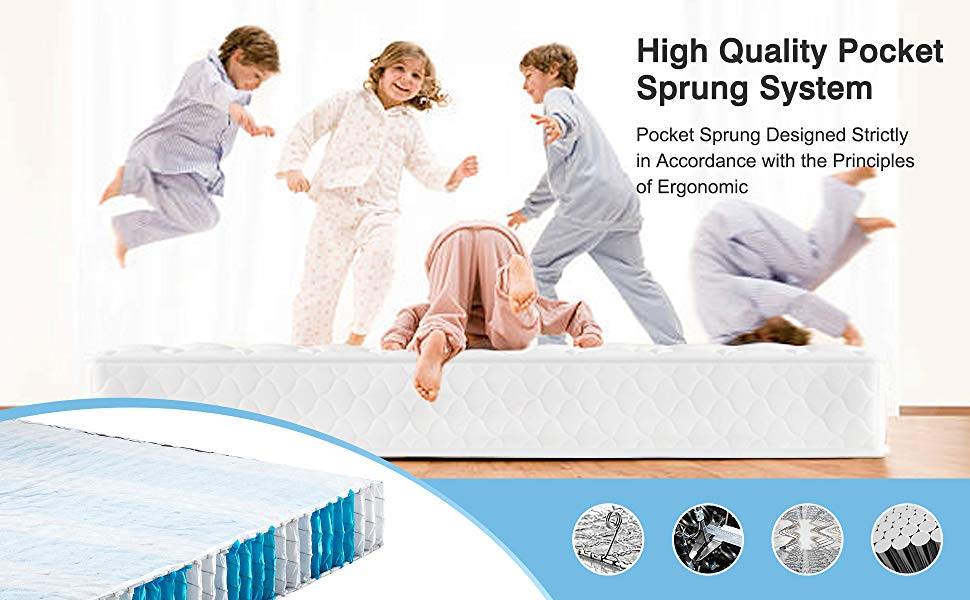 Homylink is always committed to giving you a good night's sleep. We do not want the damaged mattress to affect your sleep quality.
However, if this happened, we will be more than happy to help talk you through the next steps to get your a great night's sleep back.

Any claims under the 100 days guarantee must be made within 100 days from the date of delivery.

100-Day Warranty At Homylink. We stand behind our products and provide a 100-day warranty on our mattresses.

In each case, the warranty begins on the date of purchase ("Warranty"). Please retain a copy of "Return Registration Card" as proof of purchase.

*Please contact us as soon as possible after completing the form, and attach evidence of the defect as well, whether it is via Amazon or Email.

* You may be required to provide us with proof of purchase and evidence of the defect. You may also be required to return the defective Product to us (but, provided the defect is indeed covered by the warranty, we will reimburse any returns costs you incur).

Where on earth the mattress I've ordered a months ago?
Homylink you're not trustworthy at all. I didn't receive the mattress yet and I've been following you for 45 days now.
I want my money back 😩
Wonderful Mattress
I was a little concerned about purchasing this entirely different mattress to what I've been used. My daughter bought one for her daughter and both raves about how comfortable it is. It is, can't believe how well I am sleeping. The service is very good too.
GILIA Breathable Knitting Fabric Memory Foam Pocket Sprung Mattresses
Great mattress, great price
This is a super comfortable super supportive mattress at a great price. Of course it is new so do not know how long it will last but it seems very robust
Very good,very quick
Arrived quickly,very comfortable So far.
Rest Easy With These Garantees
100-night, risk-free trial*
We give you 100 nights to try it on us. Don't love it? You can return it to our warehouse. After receiving the goods, we will immediately apply for a full refund service for you.

All orders are free shipping.

3-months limited warranty*
Long-lasting mattresses stay
comfortable and supportive over time.